Meet Dr. Ryan Van Roo
No More Asthma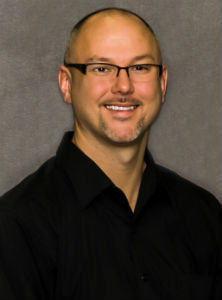 When Dr. Ryan was seven years old, he battled asthma every day of his life. Taking medications didn't help, he was still frequently rushed to the hospital during asthma attacks. As the last resort, Dr. Ryan got on prednisone (a steroid) hoping for relief. The prednisone didn't work.
Finally, someone suggested he visit a family chiropractor that his parents knew. Within months, Dr. Ryan started seeing great improvements and stopped having asthma attacks. When it came time for high school, Dr. Ryan would visit his chiropractor for sports injuries to stay active and perform his best.
Making a Difference, Changing Lives
Graduating Palmer College of Chiropractic in 2000, Dr. Ryan cherishes his memories of studying abroad during college. Traveling to Bolivia and Peru, he spent several weeks treating patients and caring for people with a variety of health issues. While giving back, Dr. Ryan gained confidence in both his experience and chiropractic care as a form of natural healing.
"I enjoy building relationships with my patients alongside our caring team. Just as my parents are educators, I enjoy serving the community by teaching people how to reach their health potential." Dr. Ryan will team up with you to help you achieve your unique goals through education, chiropractic care and a healthy lifestyle.
Healthy Dad, Healthy Family
Dr. Ryan attended both UW-Oshkosh and UW-Madison for undergraduate studies. In addition, he was also a member of the Wisconsin Air National Guard through his college years.  Together Dr. Ryan and Dr. Laura have two young daughters they enjoy spending time with and living healthy together as a family.
Dr. Ryan is an avid fan of Wisconsin sports teams, and enjoys helping athletes stay active and fit. An athlete at heart, he'll always have a passion for helping athlete's reach their potential on and off the field.
If you'd like to see how Dr. Ryan can help you and your family live better, contact us today! We're here for you and we're ready to help.
---
Van Roo Family Chiropractic | (608) 756-5225