Nutritional Counseling in Janesville
Dr. Ryan and Dr. Laura are both certified nutritional counselors here to help you enhance your diet through clean eating and supplements for a better life.
The Paleo Diet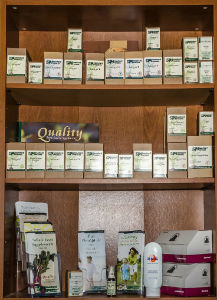 As advocates of the Paleo diet, we'll share with you information on the clean eating diet. The Paleo diet focuses on an anti-inflammatory, clean foods that are easy to digest and don't inflame your body. By following this diet, you're promoting your best health.
Grain Free
Dairy Free
Legume Free
No Processed Sugars
Mostly Vegetables
Healthy Nuts
Grass-fed meats
Nutritional Supplements
If you're living with digestive issues, hormonal issues or could benefit from a specific supplement, you're in the right place.
We've chosen Standard Process supplements because we believe in them, use them and stand by them to help patients like you enhance your healing and health. By taking a symptom survey, we can discuss a time to talk about what recommended supplements can help your specific goals.
If you're interested in learning more about how nutrition can change your life, contact us today!
---
Janesville Nutritional Counseling | (608) 756-5225